ON THE GUARD OF THE FOREST - AX-MOTIGA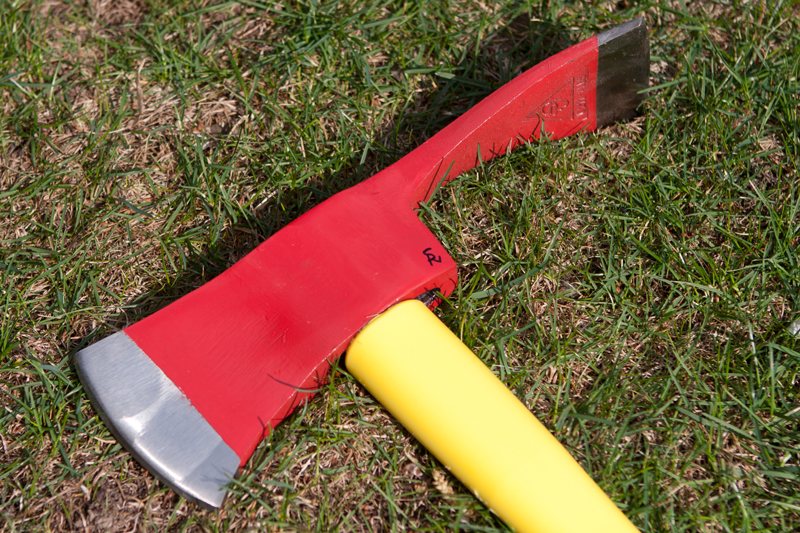 Ax hoe
An ax-hoe is a hand-held percussion tool with two mutually perpendicular blades (the lower blade is an ax, the upper one is a hoe).
Allows you to quickly create mineralized stripes to localize and prevent the spread of fire. The ax-hoe in the technology of creating a mineralized strip is used to loosen the litter and turf, as well as to cut the roots of trees and shrubs.
It can play the first role when laying a mine strip, if the head of extinguishing the fire applies the technology of work, in which 3-5 forest firefighters with ax-hoes loosen the litter and rake it away from the fire, and then the bottom is cleaned with a shovel to the mineral layer. This technology is especially effective on rocky soils and in mountainous conditions.
When extinguishing a localized forest fire with an ax-hoe, stumps are cut, felling and turning over deadwood that have signs of decay and the likelihood of resumption of combustion.
Regardless of the strength of the fire and the speed of its spread, in the practice of extinguishing forest fires in remote and hard-to-reach areas of the forest, where forest fire engines cannot reach, first of all, hand fire tools are used: an ax-hoe and a bayonet shovel, with which you can create a mineralized strip, produce extinguishing the edge of a ground fire with soil and extinguishing forest combustible materials on burnt places.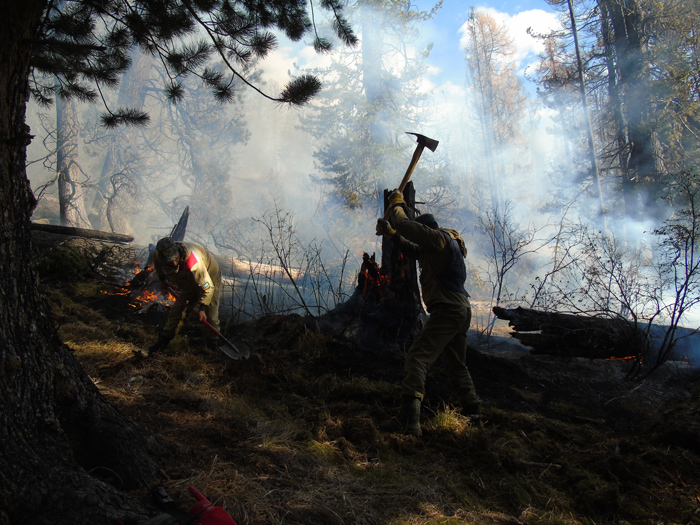 The ax-hoe is equipped with a wooden handle made of hardwood, which has excellent impact resistance and ergonomics, which provides comfortable conditions for long-term work and almost lifelong operation.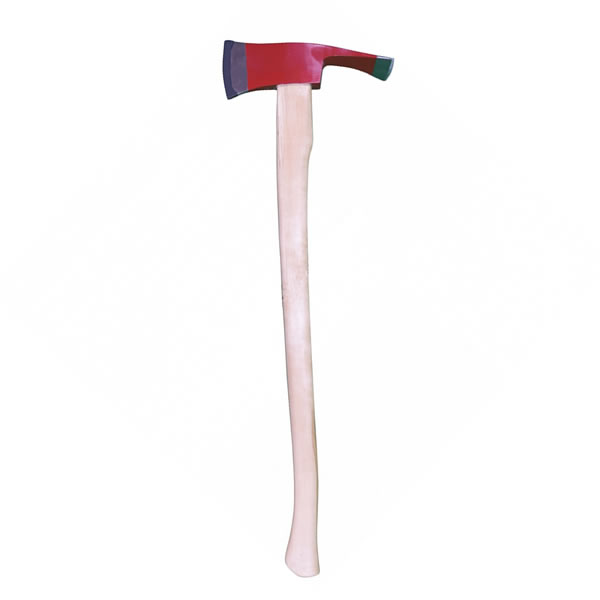 The hoe ax blades are double-hardened forged steel to minimize the need for sharpening in the field.
The use of hand-held firefighting tools: a hoe-ax and a bayonet shovel, depending on the forest growing conditions and the timely selection of the appropriate extinguishing tactics, allows you to effectively extinguish fires of any complexity category.